Have you noticed how most activities seem to have turned all digital somehow?
We ask our tablet to tell us how to stem those damned artichokes, we quiz our phone to tell us what the weather's like behind that window…
It's no surprise that this summer, we all had someone telling us about their plan to go on a digital detox for a few days.
We ourselves had this craving for wild fields, areas where you just have no signal, and remote mountainous hideaways.
Well lucky us, this is precisely the kind of place our producers live in. So we treated ourselves with a tour of our favorite artisans in Corsica… And discovered a secret they all shared.
Mavela's spirits
Last time, Fanu and Lisandru have begun breaking everything down to rethink the whole place. Well it's all finished now and it looks awesome. Among the changes, they are giving way more space for the aging of the barrels in the cellar. Meaning more spirits to come and more glorious talks about what makes the perfect Corsican spirit.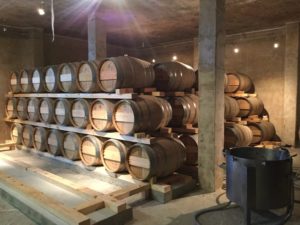 Pietra's beer
You should see the new bottling chain, it's just huge. They even had to widen the shed to host it.  Well we like that because their chestnut beer is still a flavorsome and is making its way to the connoisseurs' tables. As friendly as ever, Dominique showed us around and got us access to the crutcher. We noticed a lot of staff members were wearing the brands t-shirt. Make no mistake, this isn't compulsory; they are just so proud to work there!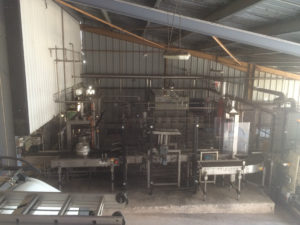 Marana's wines
When choosing what to grow on their historical patch of land, these Corsican winemakers decided to go for  Niellucci, a rather capricious variety that is particularly demanding to grow but that they really liked. With the heritage of their amazing ancient soil and the quality of their grapes, they make fine wines one can encounter on the best tables.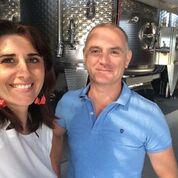 Valentini's honey
Imagine what it would smell like if you fell in a pool of honey. Where this is what it feels like the second you enter this Corsican honey house and Alain Valentini seems like he'll never leave this sweet place behind. The lastest here is clementine honey, and it's just divine. While we discussed honey making and bees, Alain let us in a little secret: the principality of Monaco just ordered more!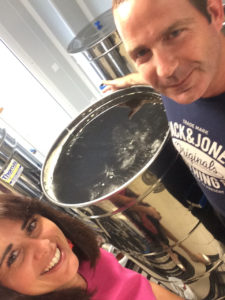 Fieschi's fruit
It was just insanely busy here. Why on earth work so fast when all the surroundings call for slowness?  We got our answer quickly: the Fieschi family is famous for sending the fruit on the same day they are picked. That's how they are always super fresh, no matter where they end up on the map. And they wouldn't want it any other way.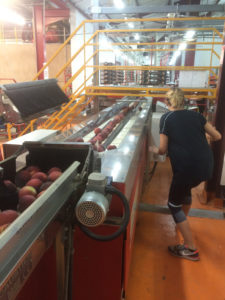 Cesari's delicatessen
What a pleasure to see Dumé again! And all these pigs he loves so much! Piglets were just born a month ago; they were scrambling around their mother. We have to say, they were much less scary than the pigs who rushed towards us as soon as Dumé got in the sty.  If you haven't found a way to put your hand on some of Dumé's delicatessen, just get on a plane and go right to his place, it's worth the flight believe us! And if you go there, don't forget to visit the village museum, dedicated to… pigs!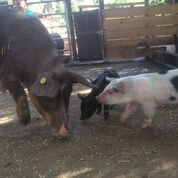 So what did we learn through our tour? That the best artisans in Corsica all shared one same exact thing. They absolutely love what they do. They are not just proud of what they do, they aim at the best because they know that's what they like the most.