When we decide to go out for a drink on the spur of the moment, we tend to favor casual. And what we love best is that sweet spot where casual doesn't mean random or generic. Not so easy to find? Well next time you hesitate, just get a ride to Chinatown and let the wines and atmosphere take it from there.
As you've probably heard already, Grignoter is ran by Justin Quek. The famous chef has chosen to dedicate his bar to Bordeaux wines exclusively and pair them with nibbles. We were lucky enough be there on the inauguration night: here's our review of an exceptional evening.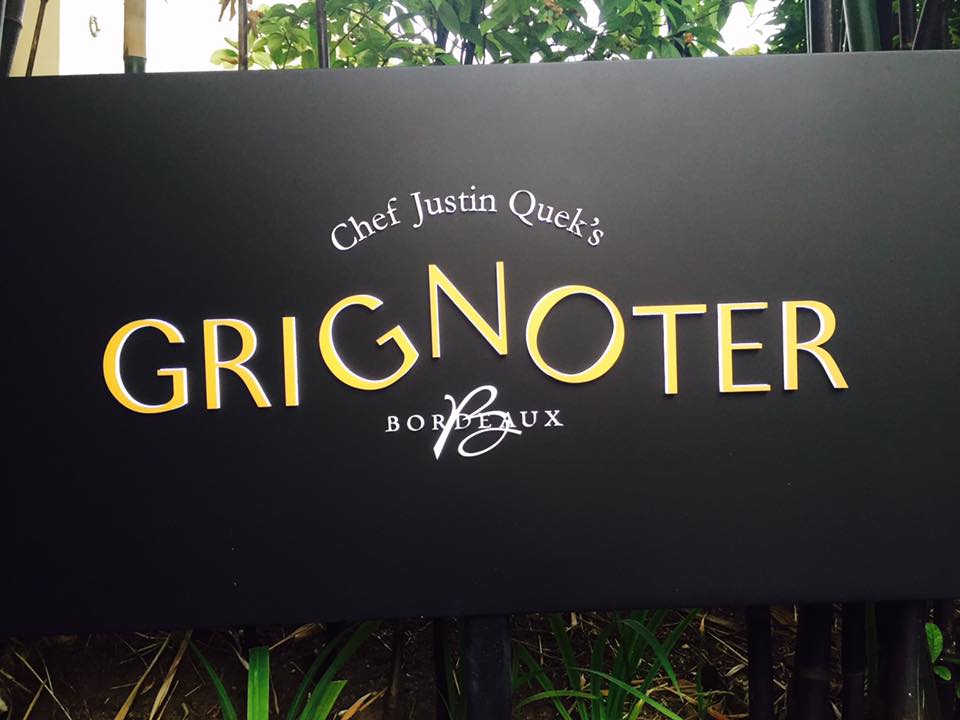 France X Asia
When we got to talk with Justin Quek, to our greatest surprise he responded in French. And not a clumsy-vowel-approximate French. A stunning pitch-perfect one.
It was obvious he wasn't making this effort to show off, he actually wasn't making an effort at all. He clearly is a man who prefers to invest his energy on being sympathetic and to whom good things come naturally. While many a chef as famous as him would have felt inaccessible/overconfident he just got that relaxed and friendly atmosphere going on.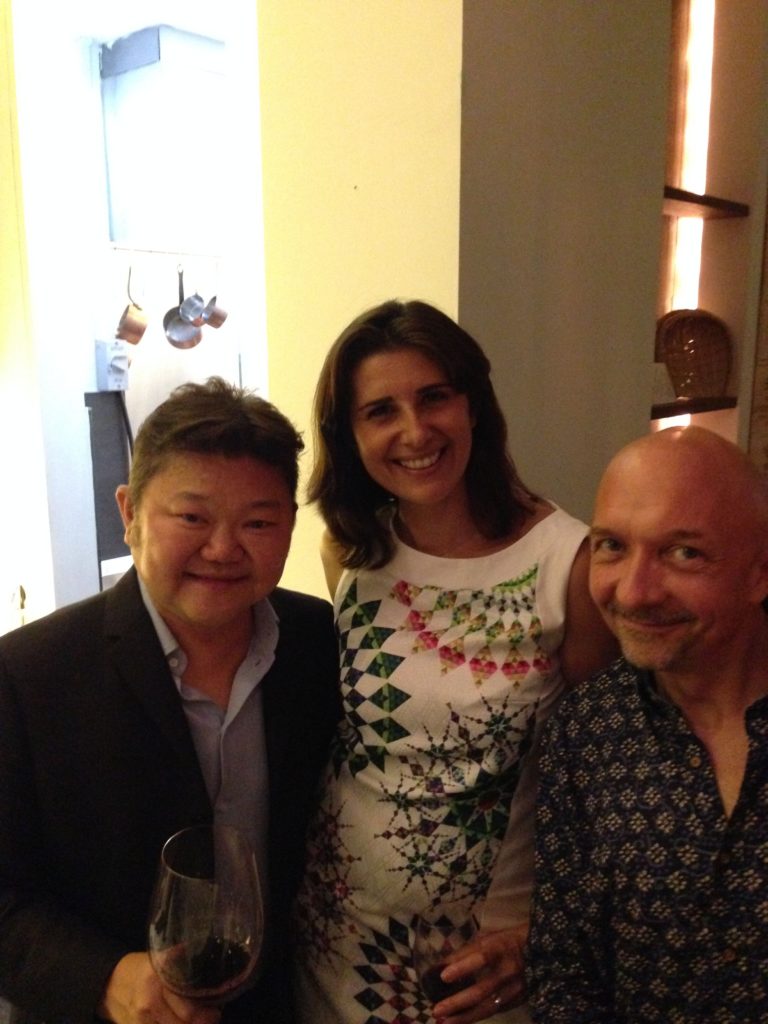 Of course, we could only be partial to his love affair with France, where he goes regularly for culinary purposes, but also for the sake of getting a dip in the country itself.  For as you might have guessed by now, Justin Quek has fallen in love early with Bordeaux wine (through a 1982 Rauzan Segla, as rumors has it) and with France overall.
The celebration of the nation in his new bar was also obvious on the guest list. For our greatest pleasure, we were able to meet 3 Michelin stars chef Bruno Menard again, still as good to be around as when we met him in the past!
A splash of Bordeaux
Whether you like red, white or rosé, expect to taste some carefully chosen bottles.
The wine list has indeed been curated with the , partner to the place, with two things in mind: flavors and affordability.
Although the region is famous for its lush bottles, it does host innumerable fine quality vineyards which are equally deserving while more wallet-friendly.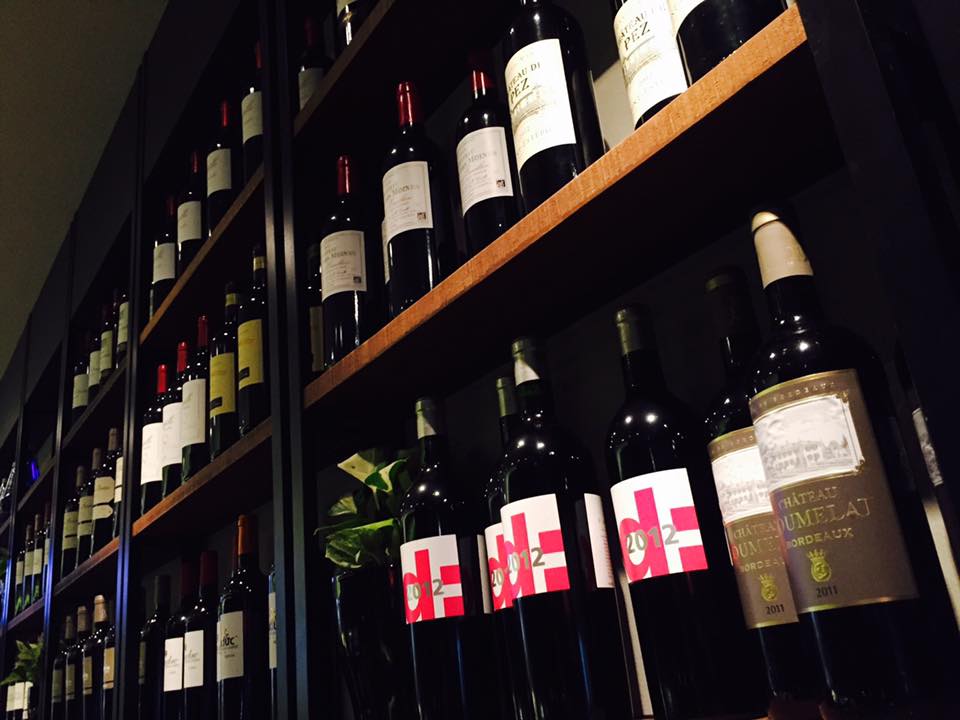 So as you might guess, those looking for decorum and stiff waitressing will be disappointed. With a quiet wine-related decoration and unpretentious furnishing, the bar's simple looks are a humble understatement compared to the precision of the wine selection.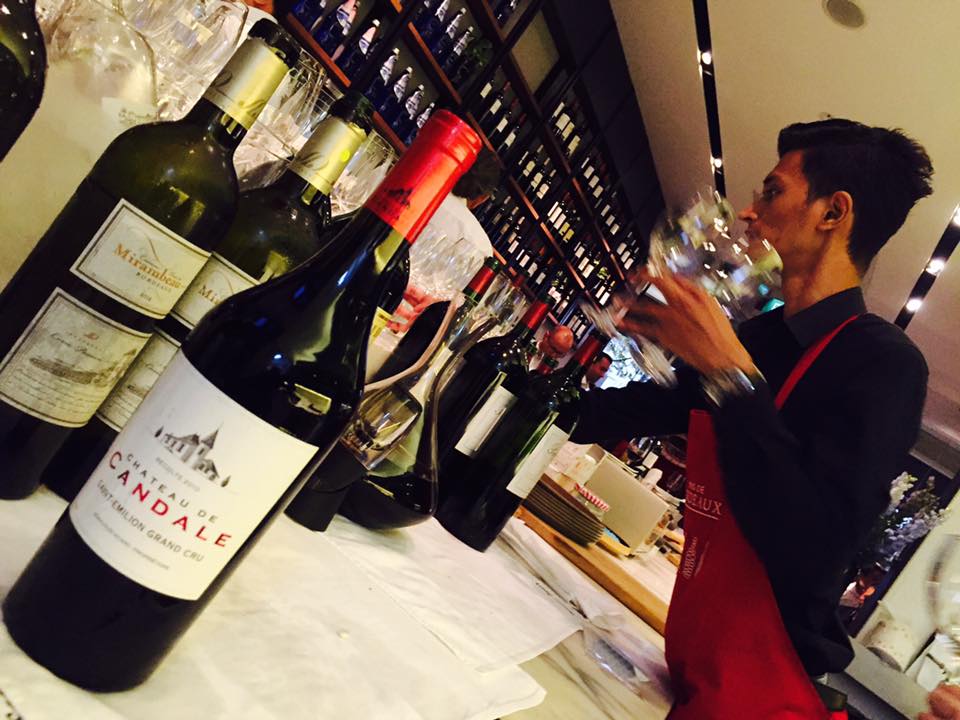 That's probably the reason why it feels so naturally nice to be there. The bar belongs to those rare places which allow you to disconnect from every day's hustle, through the sheer force of a feel good atmosphere.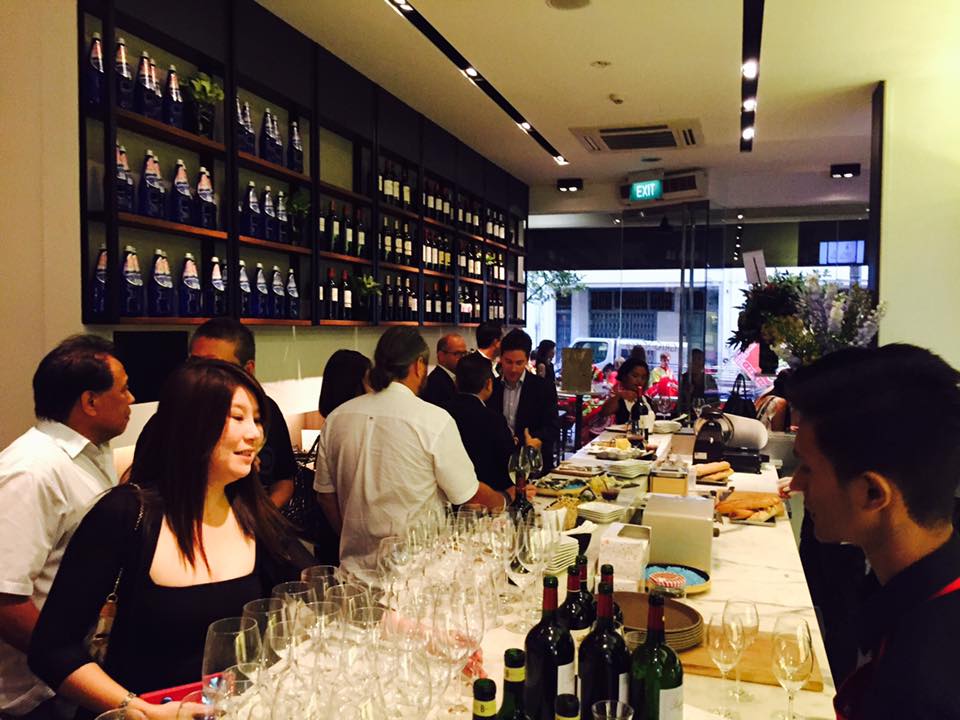 Feeling hungry? Grignoter has got you covered
Drinking on an empty stomach is just not a pleasant thing. Nor is it as convivial to be honest. So you'll be happy to get your teeth on French bites with an occasional Asian twist.  Think soft-boiled quail eggs with mushroom and foie gras, Parmentier casserole (imagine a sherperd's pie cook by French people) or silky skewered chicken livers.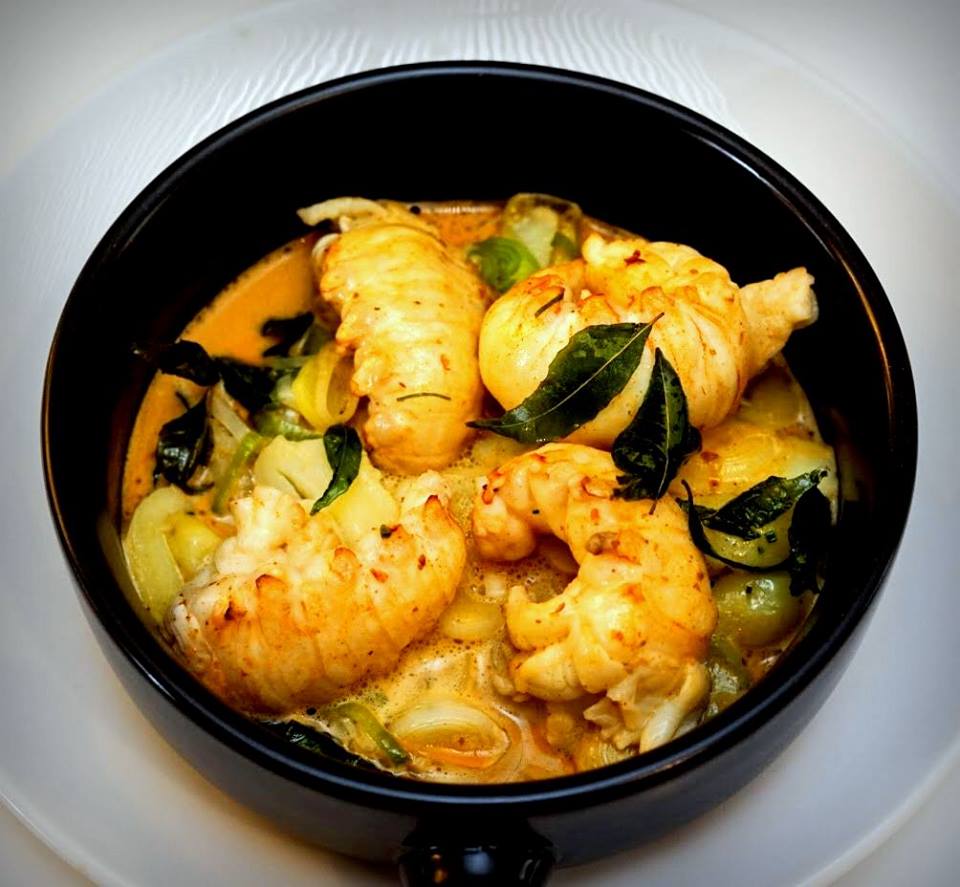 And if you are a bit of a sweet tooth, we recommend the canelés. Whether you've tasted them before or not, you'll like these, trust us.